Peruvian Mountains founded and run by Rodolfo Reyes Oropeza professional mountain trekking guide. We are an experienced and reliable guide and tour operator based in Huaraz – the heart of Peru. We have more than seventeen years experience in the Andes of Peru as well as in Bolivia, Ecuador, Chile, and Argentina. We offer the best adventure travel, trekking, climbing, and mountaineering expedition services in the most beautiful areas of South America. In Peru, these areas include Cordillera Blanca, Cordillera Huayhuash, Cordillera Raura, Cuzco, Machu Picchu, Puno and Arequipa.
We have now extended our services throughout the Andes to include Bolivia, Ecuador, Chile and Argentina. We have the expertise and we will be happy to assist you in all your travel requirements during your trip. We look forward to being your chosen guide and tour operator for your next adventure, trek or climb.
DAN NASH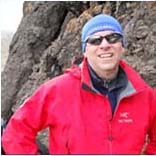 Dan Nash is our partner and our representative in USA . Dan has lead expeditions on 5 continents and on some of the largest peaks in the world.
Dan is a member of the American Mountain Guides Association and a board member for the American Hiking Guides Association. Dan really enjoys teaching and participates in teaching numerous outdoor classes per year, along with motivational speaking.
Dan specializes in coordinating custom trips to the most beautiful and interesting place of Peru Cordillera Blanca Cordillera Huayhuash Cordillera Raura and Inca Trail Cuzco - Peru.
CERILO REYES REYES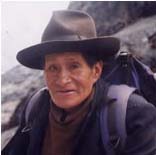 Rodolfo's father, native of Huaraz living in the skirts of the Cordillera Blanca, He is working since 1970 in tourism and he started as donkey driver then as porter, then as cook and assistant of guide , He worked for many adventure travel companies from American and Europe , he has lots of experience to work in adventure area.
Now together with his son offers adventures and expeditions in Peru. He is very attentive, talkative, jokers He likes to make laugh to the clients with his jokes and the passengers are happy with His services.
RODOLFO REYES OROPEZA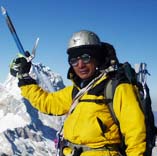 Rodolfo is a fully certified professional Mountain Trekking Guide. He studied at CEAM, (House of Guides Center for High Mountain studies) dedicated to the training of Mountain Guides in Peru.
He has more than 17 years of experience on the mountains of Peru, his experience includes Ecuador, Bolivia. Rodolfo renews his training with a mountain rescue course organized by the Peruvian Mountain Guide Association. He studied law three years at the University of Huaraz.
Rodolfo was part of the film crew for the movie "Touching The Void", filmed in the Huayhuash mountains of Peru.
MARY FLORES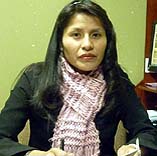 Trekking Guide Languages: Spanish, Quechua & English she studied administration in the university, and trekking guide she knows the trekking routes around the cordillera blanca Cordillera Huayhuash when she is not in trekking, she is working in our office with managing all your logistical in – Hotel, bus and flight travel arrangements.
FRAEL MILLA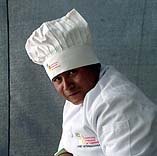 Frael is truly a 5 star cook with more than 15 years working in the mountains. from a small corner in the tent with only a 2-ring gas cooker he produces the most amazing meals & he is specialist in delicious vegetarian meals.
We are proud to him on our team not only as an amazing cook also as an experienced climber and assitant guide. in the high season he works for us.
PELAYO MILLA MORALES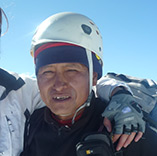 Porter & Assistant Guide Pelayo has worked many years as porter and assistant guide.
He has vast experience as a climbing. pelayo has climbed many peaks in the Cordillera Blanca as Alpamayo, Huascaran, Artesonraju, Chopicalqui, Ranrapalca many other peaks in the Cordillera Blanca Cordillera Huayhuash.
WALTER ALBINO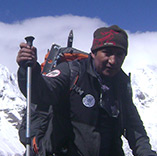 Walter experienced mountain guide Born and raised in the foot hills of the Andes, He´s graduated of "Centro De Estudios de Alta Montaña" (CEAM), and became a fully certified mountain guide by the "Asociacion De Guias de Montaña del Peru" ( AGMP) and by the Union International des Associations de Guides de Montagnes (UIAGM). He is expert for climbing big and technical mountains as Alpamayo, Huascaran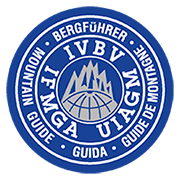 ELEAZAR BLAS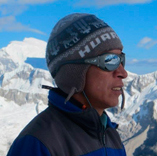 Professional experienced certified mountain guide, Member of Peruvian Mountain Guide Association AGMP – UIAGM.
Eleazar is from the School of Guides don Bosco in the Andes of the operation Mato Grosso. He climbed many peaks in the White Mountain Range as Pisco 5,752m, Alpamayo 5,947m. Chopicalqui 6,354, Huascaran 6,768m. and other mountains in Peru , Bolivia, Ecuador and Argentina.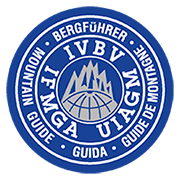 CESAR ROSALES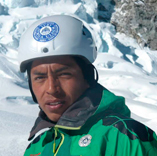 Cesar professional experienced mountain guide, Member of Peruvian Mountain Guide Association AGMP – UIAGM.
Cesar is from the School of Guides don Bosco in the Andes of the operation Mato Grosso. He has climbed many peaks in the White Mountain Range – Peru, beat a speed record in mount chopicalqui at 6,354m (4h.30minutes) He climbed in Bolivia , Ecuador, Chile , Argentina and He attempted climbing the south wall of Kanchenjunga at 8,586M. in Nepal.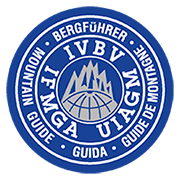 NELLY LEYVA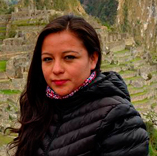 Nelly grew up in the foot of the white mountain range, She studied for three years for trekking guide, she knows many trekking routes in the Cordillera Blanca, Cordillera Huayhuash, Cusco, Arequipa. She loved hiking, camping, shows the nature mountains and the peruvian culture, When she isn't guiding she is working in our office.
LUCI C. ROSALES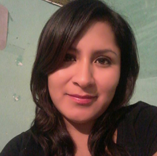 Trekking Guide. speaks Quechua, Spanish & English.
She is gradued in a tourism as professional qualified trekking guide with many years experience guiding in the Cordillera Blanca Cordillera Huayhuash. She belongs to the great team of Peruvian Mountains Travel Agency. she has pleasure to work with us. you will enjoy your travel to Peru.